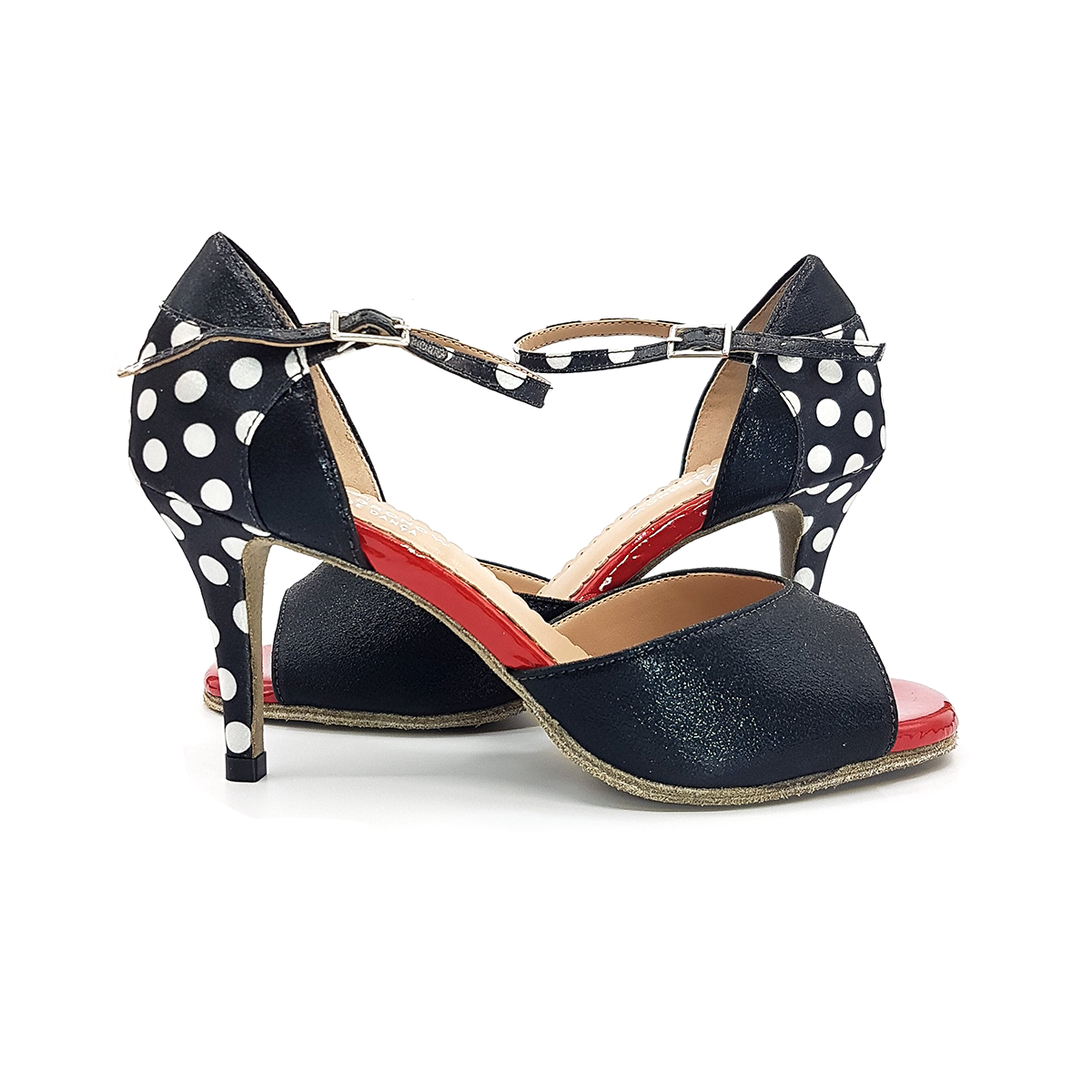 Adriana Gronow Dance Shoes
Handmade dance shoes are a result of the collaboration between two professional dancers and a physiotherapist in the heart of Brazil. This team successfully created a new brand of dance shoes, boasting a unique and beautiful design without sacrificing the comfort that dancers need.
Created by dancers, for dancers, these high-quality shoes were designed focussed on the well-being of customers. Unlike other dance shoes, the front base is a bit more of a squared shape to give your feet more space, prevent bunions, and give you balance. As a result, there is no need for a thick heel, like some of the traditional Latin ballroom shoes. The curvature in the back is purposely anatomic and embraces the dancer´s ankle to increase stability. The 5mm padding covers the whole length of the shoe to prevent blisters. The sole is made of synthetic inverted leather, sustainable material with less friction that can also be worn on any type of floor. You can dance in comfort and style for hours and hours! Your body will be thankful for this revolutionary footwear!
Celebrating a decade in the business, AG shoes have launched new and exclusive products like fashionable flats and vegan options! AG has been on the most prestigious stages around the world.
Celebrating art in all its forms, each collection brings features related to its category: poetry, theater, dance, circus, cinema, photography, painting, literature, sculpture, music, and games.